Carla Blanton owns and operates a communications consulting firm that provides public affairs consulting, strategic messaging, public relations assistance and media relations for corporations,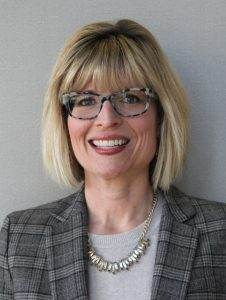 associations and nonprofits.
She is the former communications director for Governor Ernie Fletcher.
Current and former clients include the National Center for Families Learning, Kentucky Highlands Investment Corporation, Hope Center, Operation UNITE, the Kentucky Optometric Association, VisitLEX, Kentucky Infrastructure Coalition, Lextran, Together Lexington, Lexington Christian Academy and the Kentucky Horse Park Foundation.
Blanton has a variety of communications experiences in state and local government as well as the private sector. While in Frankfort, Blanton served as the Governor's communications director as well as communications director for the State Budget Office during the passage of tax modernization.
Blanton also has been a lobbyist for McBrayer, McGinnis, Leslie & Kirkland, one of the state's leading public affairs consultants.
Her local government experience came during the formation of a merged government in Louisville-Jefferson County, when she served as communications director for the Louisville Metro Council's Republican Caucus.  In addition, she served on Lexington Mayor Jim Newberry's transition team.
She also has experience working for Fortune 500 companies, statewide associations, nonprofits and political campaigns.
Blanton serves as past chair of the board of Commerce Lexington and previously was first vice president on the board of God's Pantry Food Bank. Formerly, she served as a member of the Lexington Planning and Zoning Commission, vice chair of Mission Lexington, and was a board member for the Kentucky Higher Education Assistance Authority and the Kentucky Higher Education Student Loan Corporation.
Blanton, a native of Wisconsin, graduated with honors from the University of Missouri with a degree in journalism.